The Communities In Schools Service Delivery Model
(click to enlarge)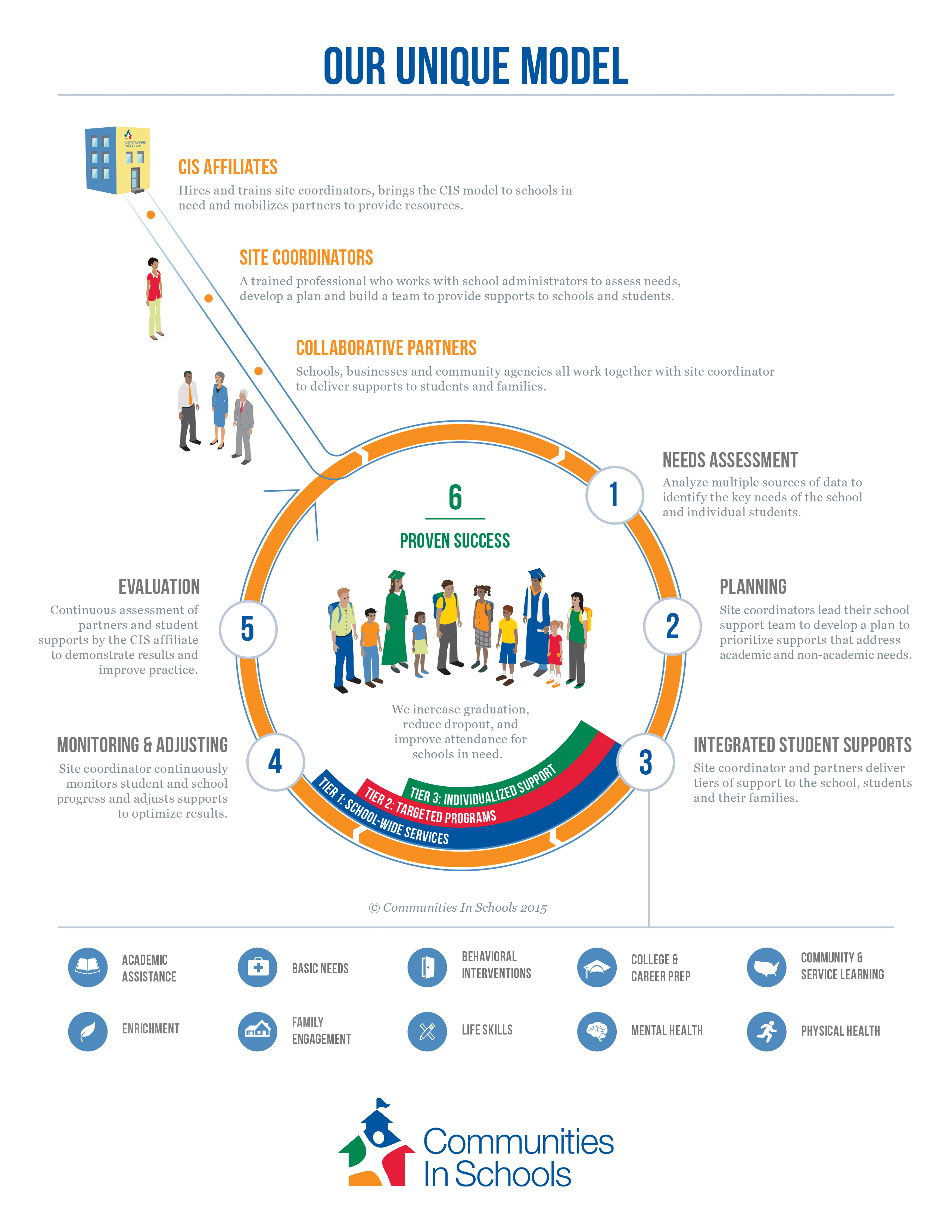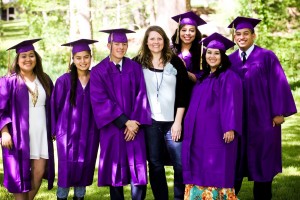 You can help us by volunteering one hour a week in one of our ACE after school programs as a mentor or tutor. Click here to learn more about volunteering.
CISNT dropout prevention programs provide solutions to keeping at-risk students in school and ultimately reduce the incidence of dropping out of school. We believe that dropping out is not just a school problem, but also a community problem. Therefore, we believe that coordination of community services is essential to meeting the needs of at-risk youth—youth not only at risk of dropping out of school, but also other at-risk social issues including substance abuse, teen pregnancy, involvement with juvenile justice system and other negative social outcomes.
We deliver dropout prevention programs within Bridgeport ISD, Denton ISD, Lewisville ISD, Lake Dallas ISD, Little Elm ISD, and Northwest ISD.The programs are free of charge to students and their families.Students can be referred for CISNT services by various sources in the school, home or community (i.e., a teacher, parent, counselor, probation officer, peer, etc).Each prevention program is supervised by a full-time, degreed Program Manager that provides dropout prevention services to a mimimum of 100 at-risk students on each campus.
The hallmark of these dropout prevention programs is case management.Each Site Coordinator develops individual assessments of each student upon enrollment into the program outlining their needs.Based upon that assessment, a case management plan is developed for the student and their family to address the individual needs and ensure access to intensive services necessary to eliminate barriers to students' academic success.Programming is designed accordingly to address areas of need and gaps in services.