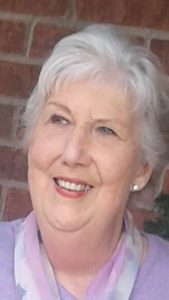 I have the special privilege of having a spectacular mentor say a few words about her mentoring experience. This is Jeanette, and she has mentored with CISNT at Little Elm High School in Little Elm, TX for a few years now. Here is what she has to say about mentoring through Communities In Schools.
"I am retired and have been with the CISNT program for about 3 years. My vocation was in the travel industry, but my advocation was teaching. I have always loved teaching and working with students of all ages, including in the corporate world. In the CISNT program I quickly picked up on the fact that I needed to build a friend/trust arrangement with my student.
"Each of the 3 girls I worked with had come from circumstances where there had been a big and traumatic upheaval earlier in their lives. The school only knew a little of the circumstances. The girls chose to share more as they got to know me better. The common thread was that each needed to know that they were uniquely special. I think that is the best gift one can give a teenager … a positive purpose for their life."
Thank you, Jeanette! You are making a special impact in our students' lives!