Welcome to Communities In Schools of North Texas (CISNT)!
Whether you are a returning volunteer, or brand new to our programs, we are so excited to have you! Before exploring our volunteer options and filling out the volunteer application, please take a moment to read a bit below about the big things that CISNT is doing for the children in your community.
Did you know that 1 in 4 Texas students are expected to drop out of school this year? These students will be more likely to be unemployed, more likely to rely on government assistance, and even more likely to interact with the criminal justice system.
Each year CISNT works with over 4,000 students across Denton and Wise counties who are identified by the state as being at-risk of dropping out. 99% stay in school and remain on track for graduation. When you support CISNT, you are not only helping students succeed, you are investing in the overall future of your community!
As a local nonprofit, we cannot survive without community donor support. Every service we provide to our students, and every generous volunteer like yourself that is processed, is done so at an agency cost. To ensure that we are able to continue our great work with the children in your community, please consider a donation to support CISNT programming and students. This picture (right) demonstrates just a few ways in which your financial investment can help. To donate, click the graphic or link directly HERE.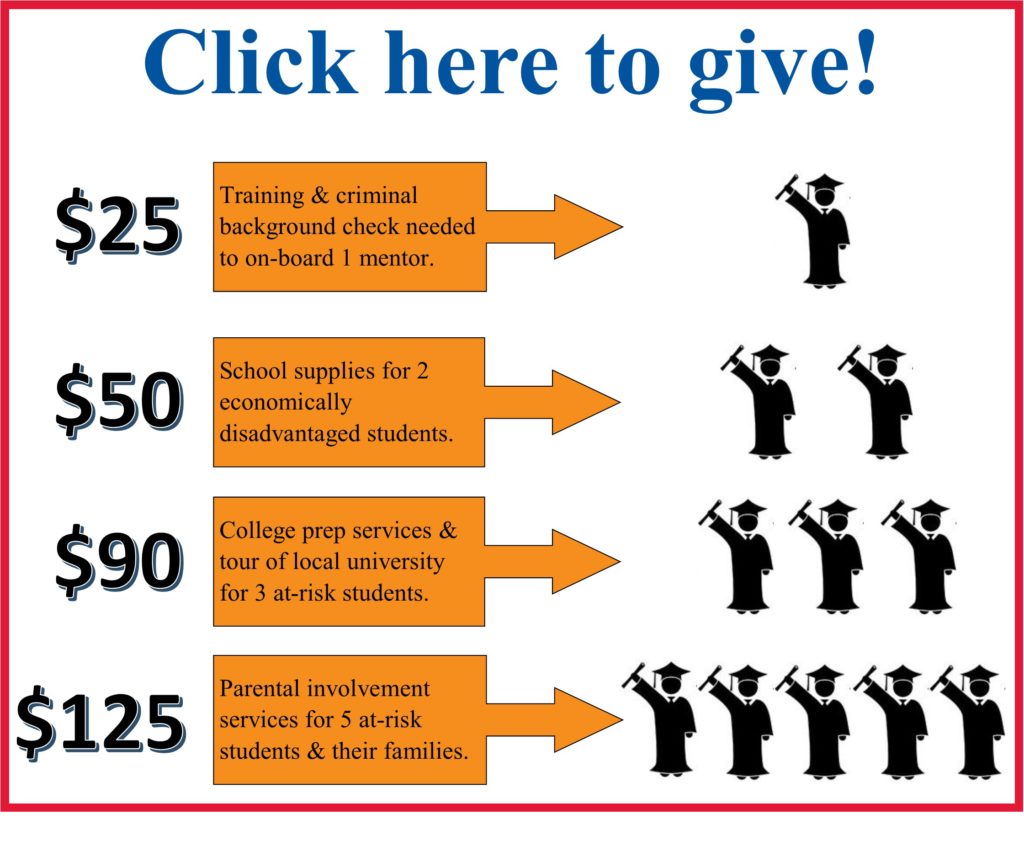 Click

HERE

to access the CISNT Volunteer Application page and to read more about our specific volunteer opportunities!