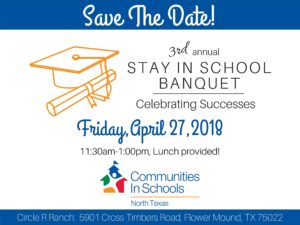 During the 2016-2017 school year, 1,276 CISNT volunteers provided 25,156 hours of service to students at risk of dropping out across Denton and Wise counties. We truly believe that all 4,000 of the students that we work with deserve a champion in their life, so it is or goal to continually grow our volunteer base. Whether you are one of our faithful, returning volunteers or a brand new volunteer with us, we are SO excited to have you!
If you are new to CISNT or have not volunteered in the past year, click below to learn about our volunteer opportunities and apply today!

If you volunteered during the 2016-2017 school year and returning this year, click below to re-apply and access volunteer resources!